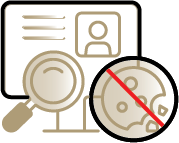 Our Technology
Using our patented Digital Trinity process, we match mobile advertising IDs (MAIDS) to a physical address through the device's IP address. This provides extreme precision and allows us to bypass cookie-based fraud and serve ads directly to the devices in that household within 24 hours.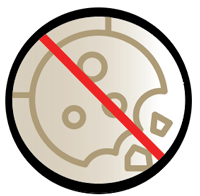 Our Approach
Cookieless World
Traditional forms of digital advertising use metrics that are Cookie, container, and JavaScript based, all of which are inaccurate tools of measurement. By anonymously tracking real behavior in real time through mobile advertising device IDs (MAIDs), we reach real people and serve the right messages directly to their respective households without the use of cookies.
Human Behavior
Our analytics are based on real people and where they are in the real world. Using anonymized footfall traffic, we can eliminate waste in your advertising spending, and precisely target with a 95% confidence level.

Our Performance
With our MatchBack Analysis, we can show which sales directly resulted from your campaigns. This clarity provides you with true Return On Advertising Spend (ROAS), enabling a higher level of confidence for running future campaigns.

Your Privacy
Data privacy has always been a top priority at Space. Space adheres to all federal and state privacy laws as well as self-regulating principles in the industry. Our technology uses the most limited data ingestion required to complete the task.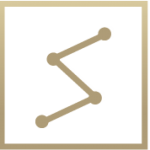 Step Into The Future With Cookieless Ad Targeting!
To learn more about Cookieless Ad Targeting and more, book a consultation below.
Or, kindly fill in your contact information below and we'll get back to you ASAP. We appreciate your time and look forward to talking with you.